Regular price
Sale price
$321.00
Unit price
per
Sale
Sold out
100 Roses and Orchids Hand-Tied Bouquet
Available in 3 sizes 100 Roses and Orchids hand-tied bouquet - a beautiful and whimsical floral arrangement. This pretty bouquet has dark pink, light pink, and white roses arranged together to form a beautiful bouquet. To beautify this bouquet, we have wrapped it in a pink and white color paper, so the entire thing looks symmetrical. 
The main reason this bouquet is so great is because of the colors of the roses. Dark pink, light pink, and white are such a beautiful combination .They are bound to please anyone who sees them.

Also, this majestic bouquet quickly catches anyone's eye because we wrap in such a way that makes it look very symmetrical.

100 Roses and Orchids bouquet would make an excellent gift for someone special in your life.
Our bouquet is a beautiful arrangement perfect for anyone looking for eye-catching floral decor. When these stunning roses' sweet fragrance hits your senses, you get a boost of happiness. Its time to fall in love with the nature through these wonderful flowers.
With its lovely colors and symmetrical wrapping, this bouquet pleases anyone who sees it. So if you need a beautiful and unique gift, our gorgeous 100 Roses and Orchids hand-tied bouquet will surely catch your eye!
Delivery

Same day delivery. Or you can select a date in the "Delivery Or Pickup Date" field. Moreover, you can provide delivery instractions later.
Flower Care Tips

If the arrangement comes in a Basket or Flower Box or other container with a floral foam:

Add some water every 2-3 days. Floral foam retains water and keeps the stems of the flowers hydrated while in the arrangement. Fresh cut flowers need fresh and plenty of water to stay fresh and vibrant. The key to long-lasting flowers in a floral arrangement is to make sure the foam stays moist.
View full details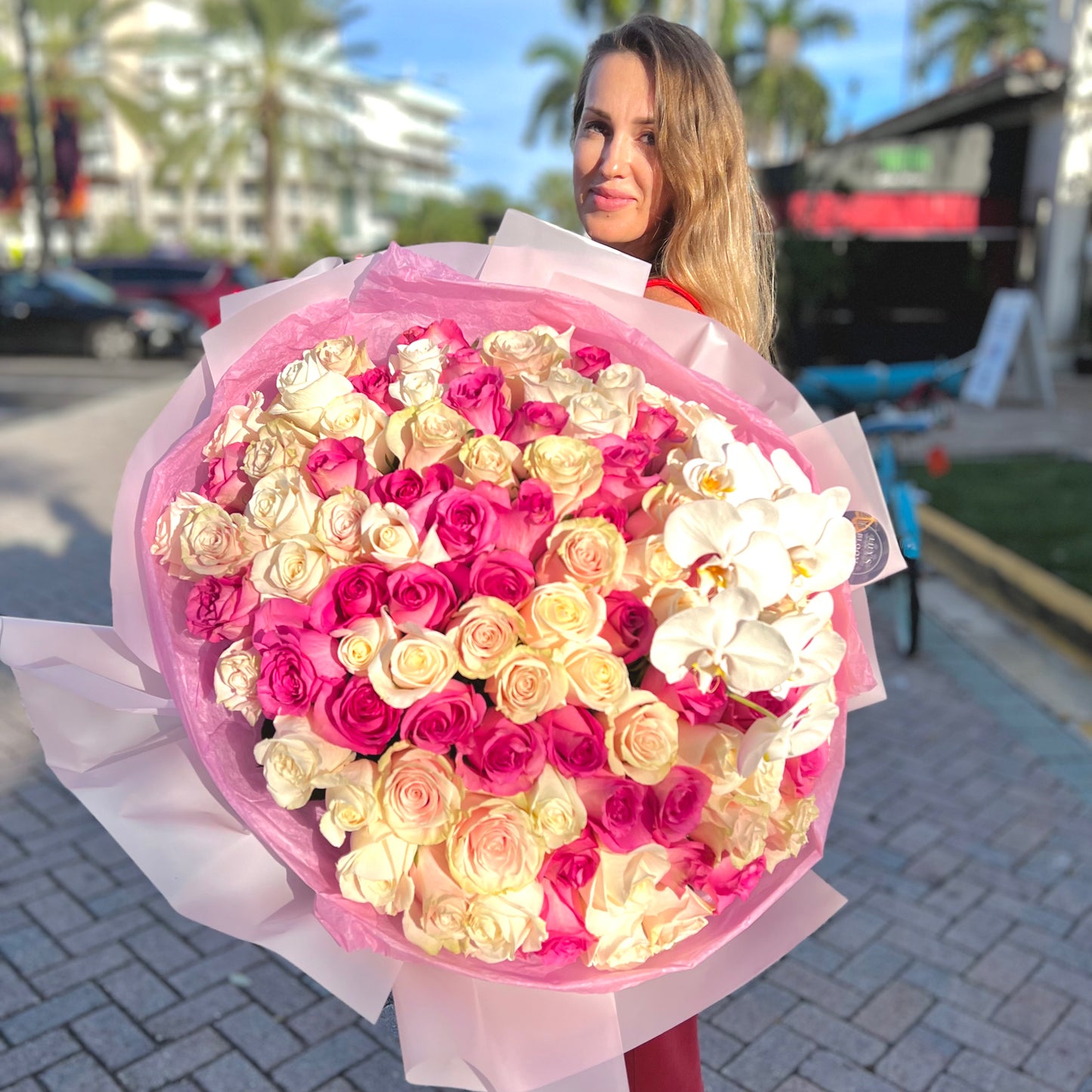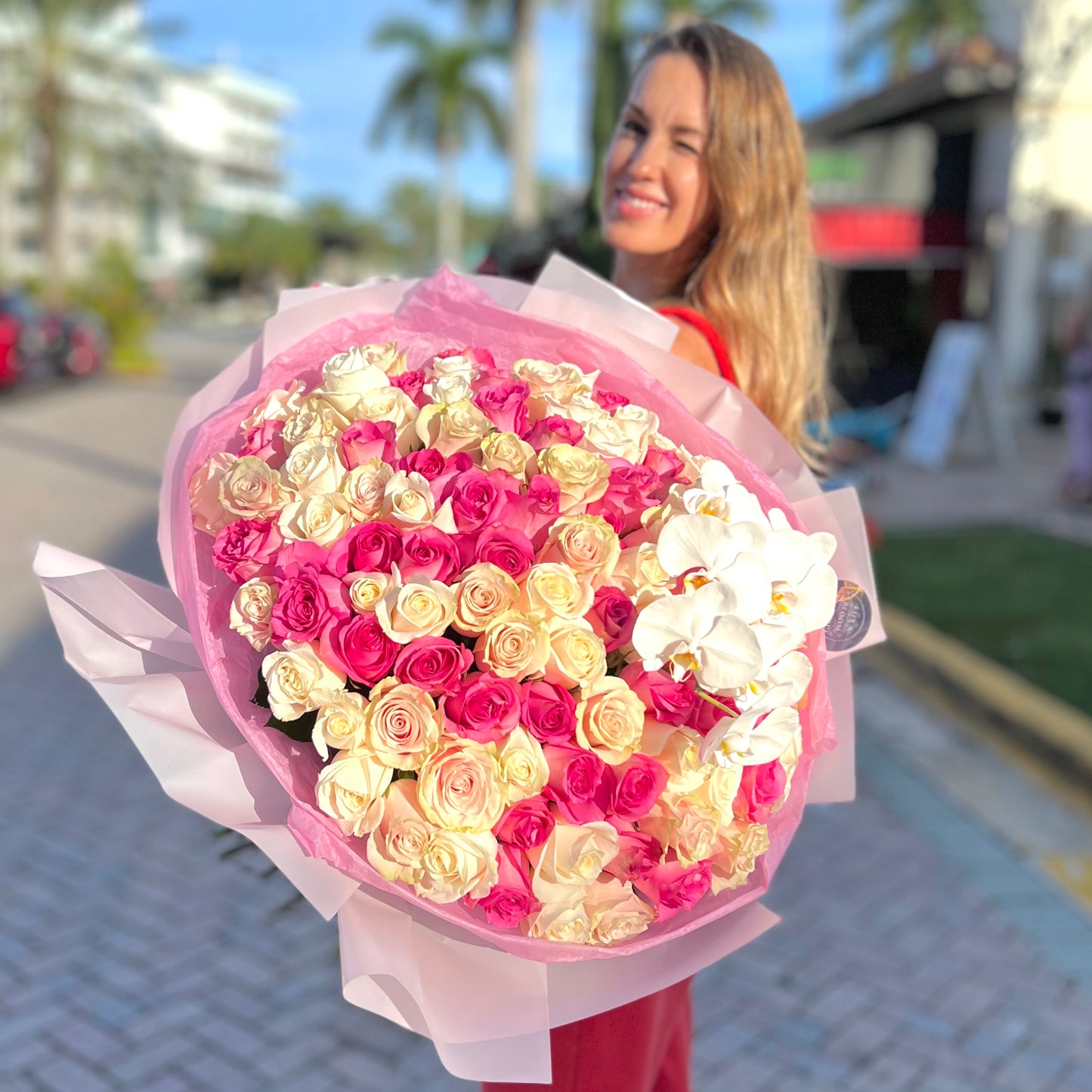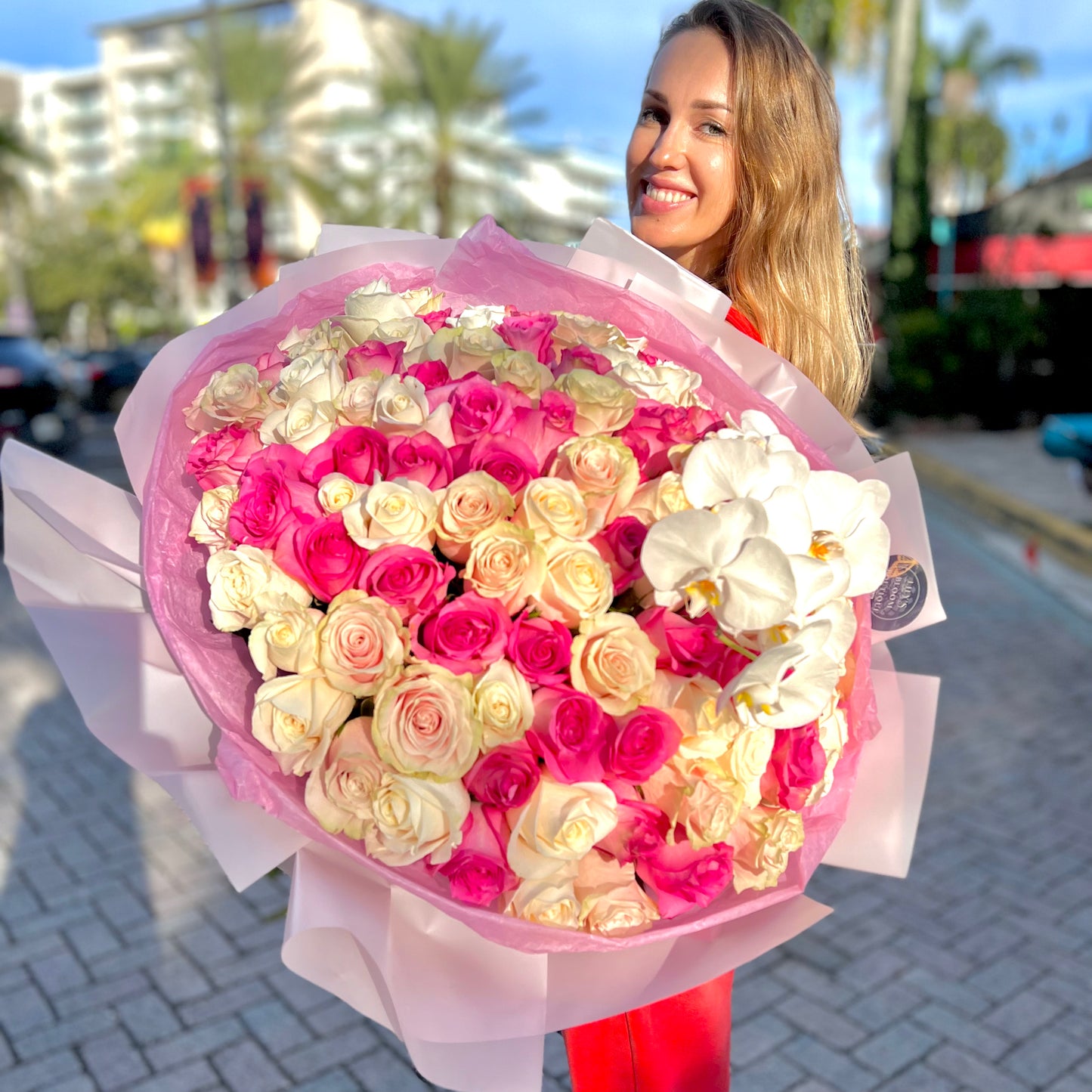 Frequently bought together