Regular price
Sale price
$183.00
Unit price
per
Sale
Sold out
Discover the enchanting allure of our Blue and White flower collection, meticulously curated to honor Shabbat and the rich traditions of the Jewish community. Immerse yourself in the captivating fragrances and delicate beauty of these blooms, guaranteed to touch the hearts of all who behold them.
Elevate your Shabbat experience by gifting these exquisite flowers – a testament to both your thoughtfulness and the timeless elegance they represent.
Don't delay, secure your order today and infuse your Shabbat with an extra touch of celebration and delight.
Introducing the Blue Hydrangea Eucalyptus Vase is a beautiful, one-of-a-kind vase that's sure to add a touch of elegance to any home. We handcraft the vase with the finest materials. The vase is a beautiful piece of art.
This sleek and vibrant vase can amp up any floral arrangement, along with adding to your central table's beauty. Therefore, you can present this vase to someone or use it for your home's everyday floral display; its beauty will always stand out. 
What makes the Vase so special? Here are three reasons:
The craftsmanship is second to none. This is because we carefully consider each and every detail. From the graceful curves of the eucalyptus leaves to the delicate petals of the hydrangeas.

The colors are stunning. The deep Blue Hydrangea is offset perfectly by the green of the Eucalyptus. Therefore, it creates a look that's both eye-catching and timeless.

It's truly a one-of-a-kind piece that will match your aesthetic sense and add to your home decor. Whether you're looking for a conversation starter or a statement piece, the Vase is sure to impress.
Don't miss your chance to own a piece of art because it will help your home décor to the next level. Order your Blue Hydrangea Eucalyptus Vase today and fall in love with its intricate details that look gorgeous.
Delivery

Same day delivery. Or you can select a date in the "Delivery Or Pickup Date" field. Moreover, you can provide delivery instractions later.
Flower Care Tips

If the arrangement comes in a Basket or Flower Box or other container with a floral foam:

Add some water every 2-3 days. Floral foam retains water and keeps the stems of the flowers hydrated while in the arrangement. Fresh cut flowers need fresh and plenty of water to stay fresh and vibrant. The key to long-lasting flowers in a floral arrangement is to make sure the foam stays moist.
View full details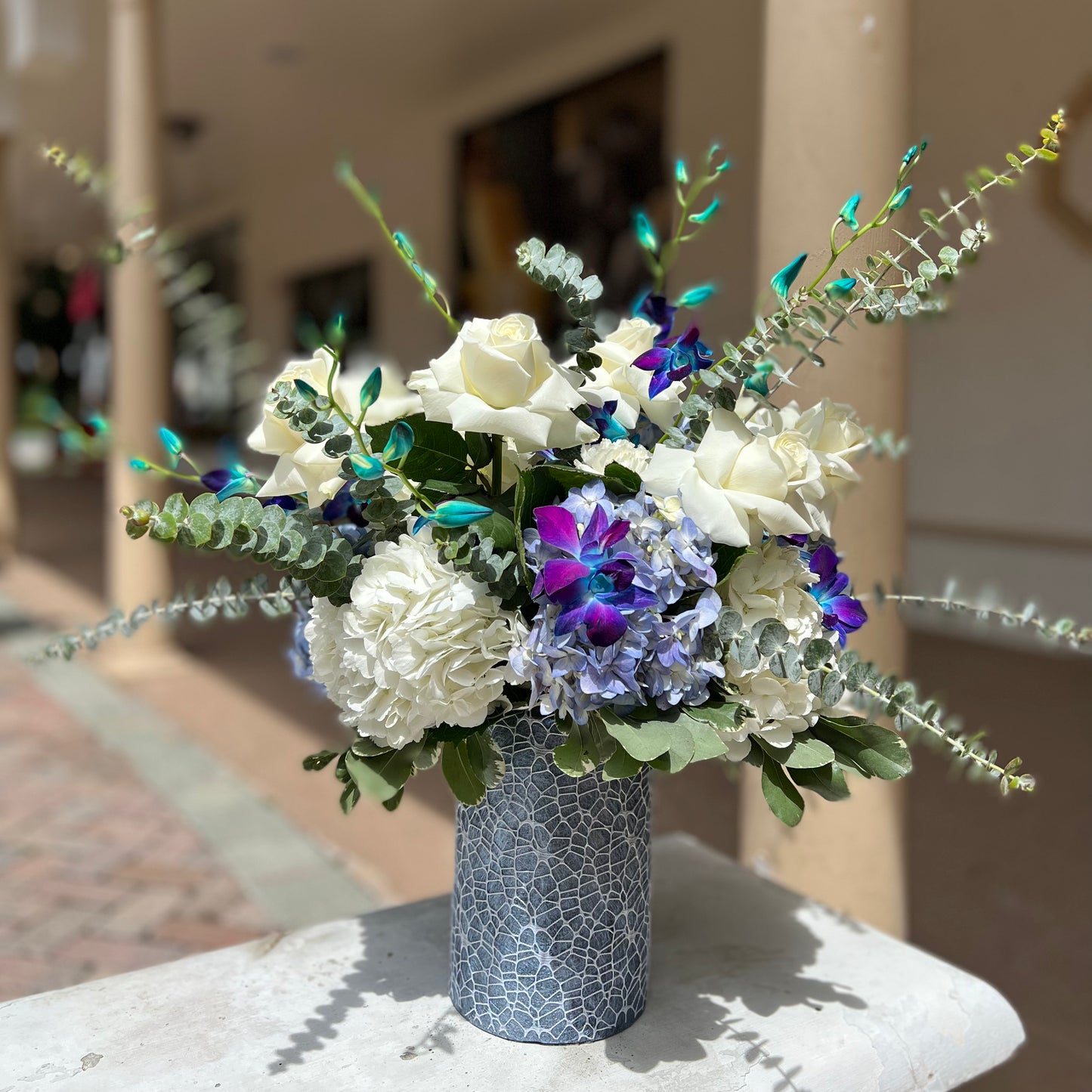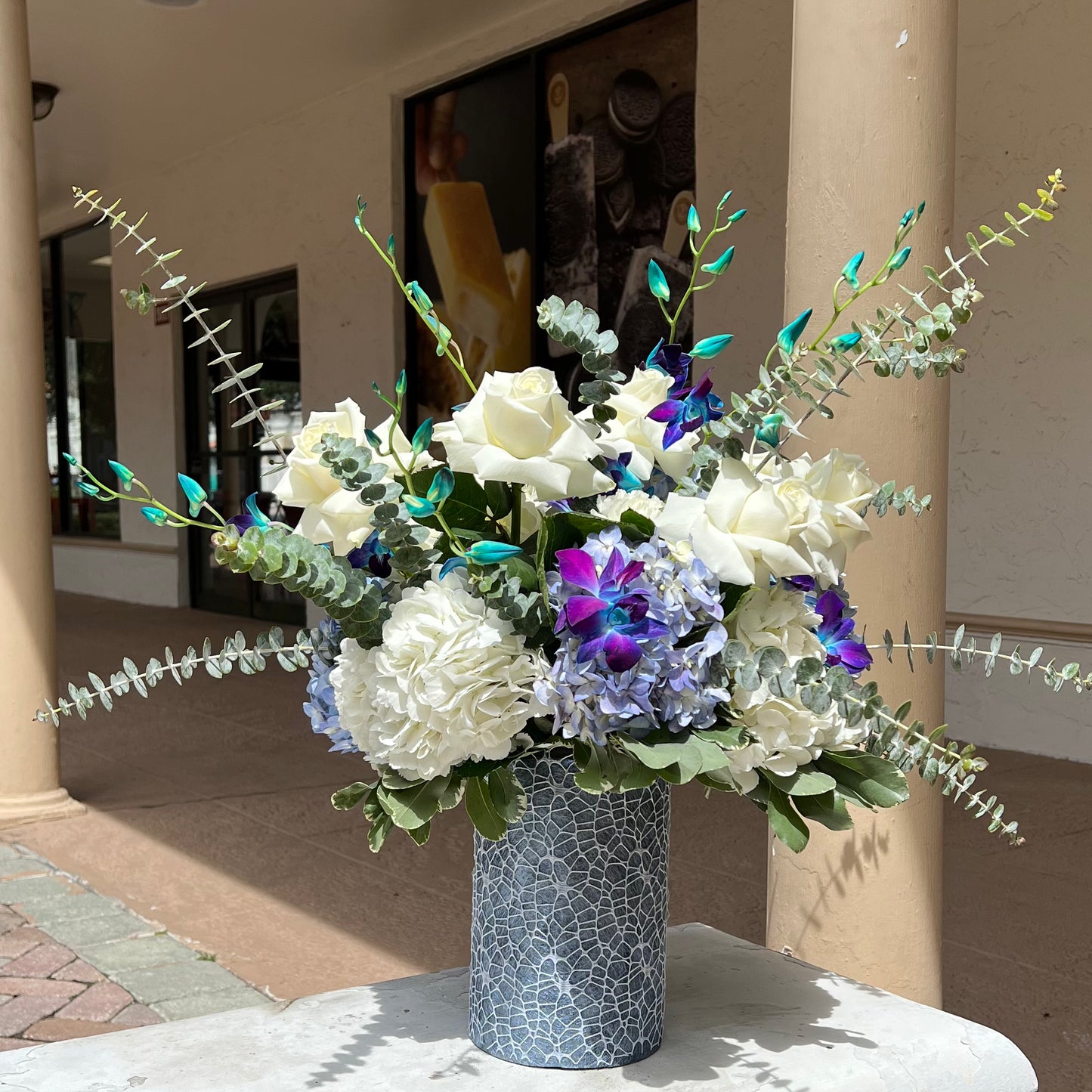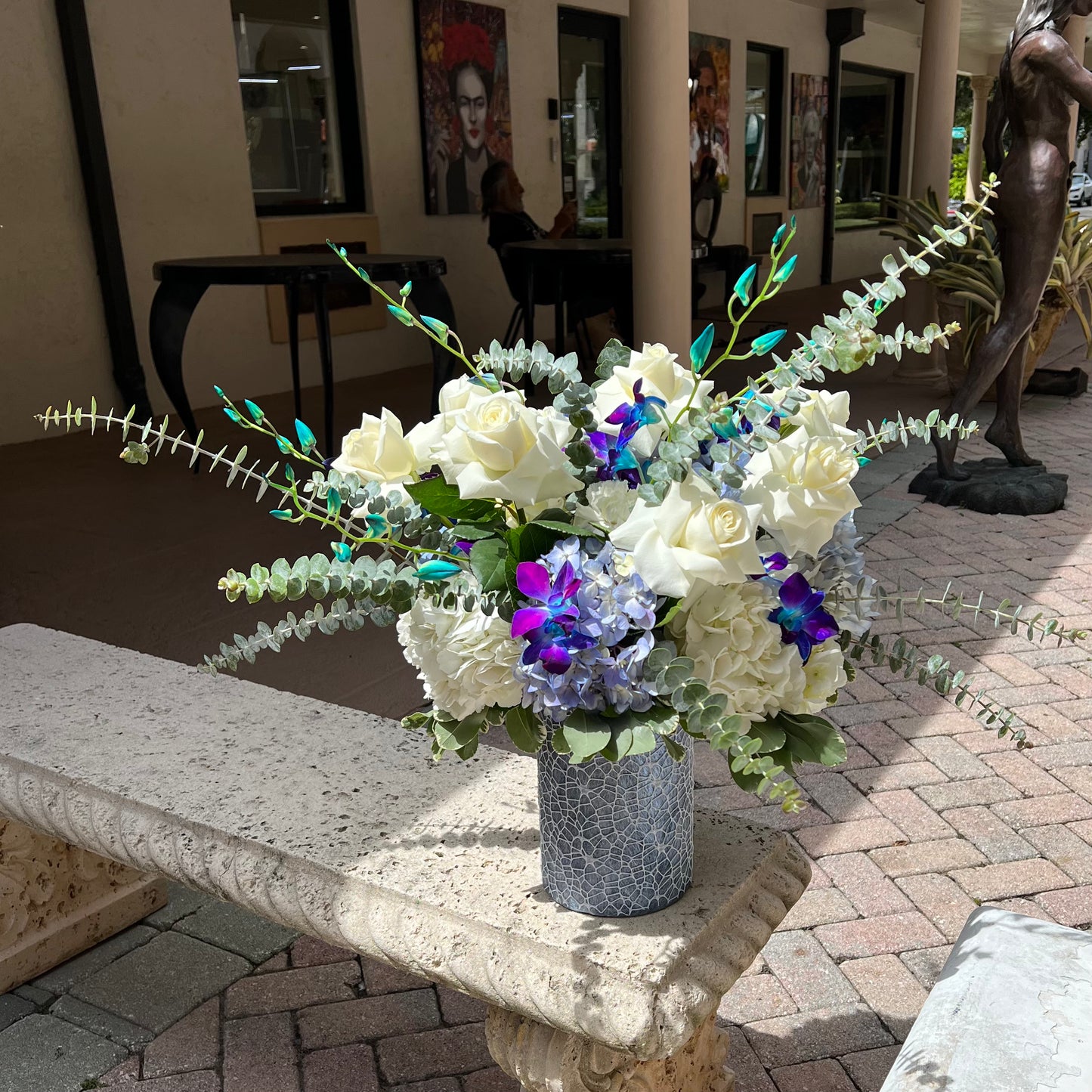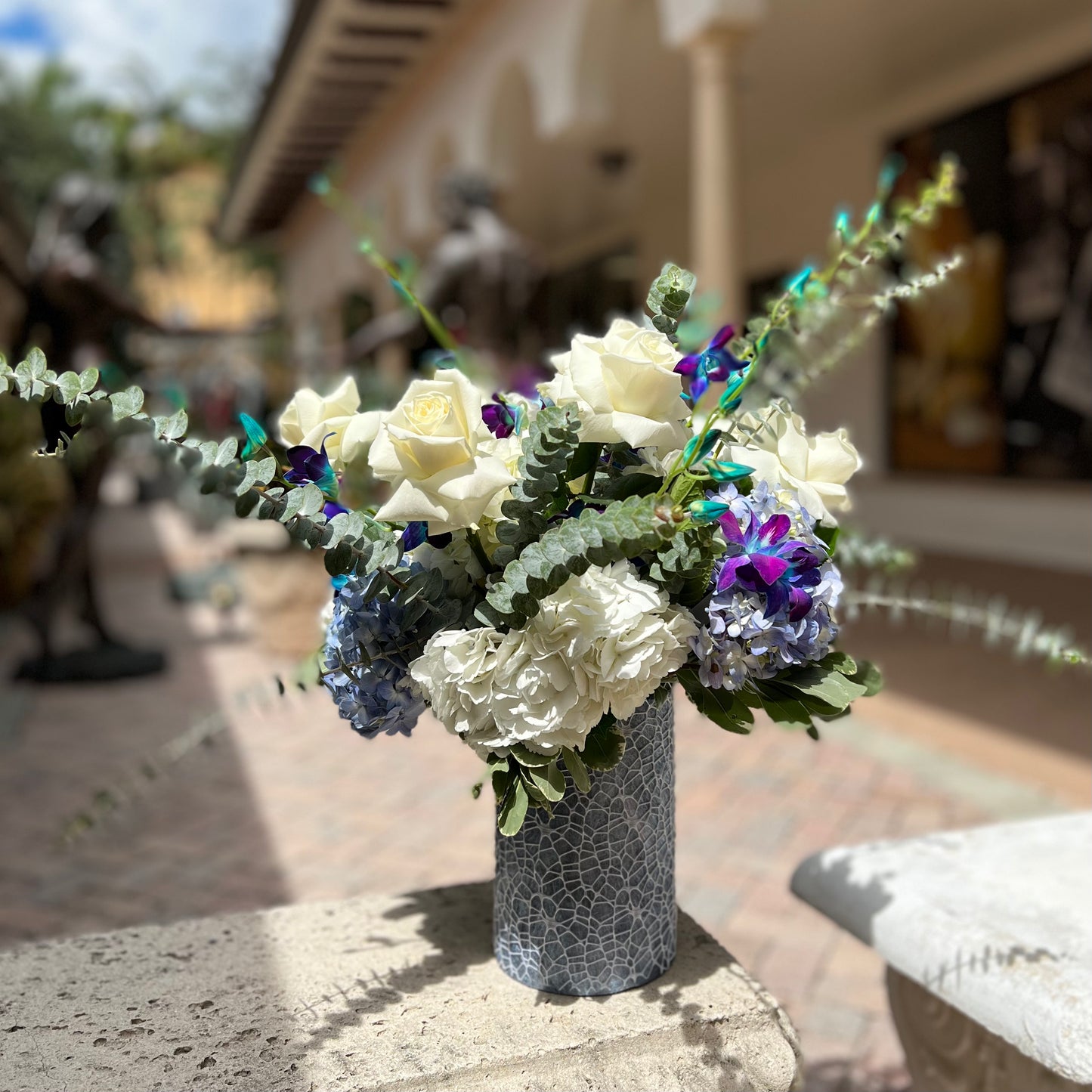 Frequently bought together