Regular price
Sale price
$49.99
Unit price
per
Sale
Sold out
Moody Blue Purple Roses available by the bunches 70 cm:
Introducing our Moody Blue Purple Roses, with each stem extending a striking 70 centimeters in length. These roses are the embodiment of enchantment and mystique, making them a captivating addition to any floral arrangement.
The Moody Blue Purple Roses boast a deep, rich purple hue that exudes an aura of mystery and sophistication. Their velvety petals create a sense of allure and elegance that's perfect for a wide range of occasions. These roses are particularly popular for weddings, special events, or any setting where you wish to make a bold, distinctive statement.
When you choose Moody Blue Purple Roses, you're selecting a unique option for your floral designs. The 70 cm long stems provide the canvas for creating dramatic and eye-catching bouquets, centerpieces, or decorative displays. These roses offer an opportunity to infuse your arrangements with a touch of regal charm.
At Lily's Bloom Wholesale Flowers, we take great care to ensure that our Moody Blue Purple Roses are of the finest quality. You can count on the longevity and freshness of these blooms, making them ideal for arrangements that need to stand out and endure.
Let your creativity flow with Moody Blue Purple Roses. Elevate your special moments and spaces with the captivating allure of these remarkable 70 cm roses. Whether you're a professional florist or someone with an eye for distinctive beauty, these roses are sure to leave a lasting impression.
Delivery

Same day delivery. Or you can select a date in the "Delivery Or Pickup Date" field. Moreover, you can provide delivery instractions later.
Flower Care Tips

If the arrangement comes in a Basket or Flower Box or other container with a floral foam:

Add some water every 2-3 days. Floral foam retains water and keeps the stems of the flowers hydrated while in the arrangement. Fresh cut flowers need fresh and plenty of water to stay fresh and vibrant. The key to long-lasting flowers in a floral arrangement is to make sure the foam stays moist.
View full details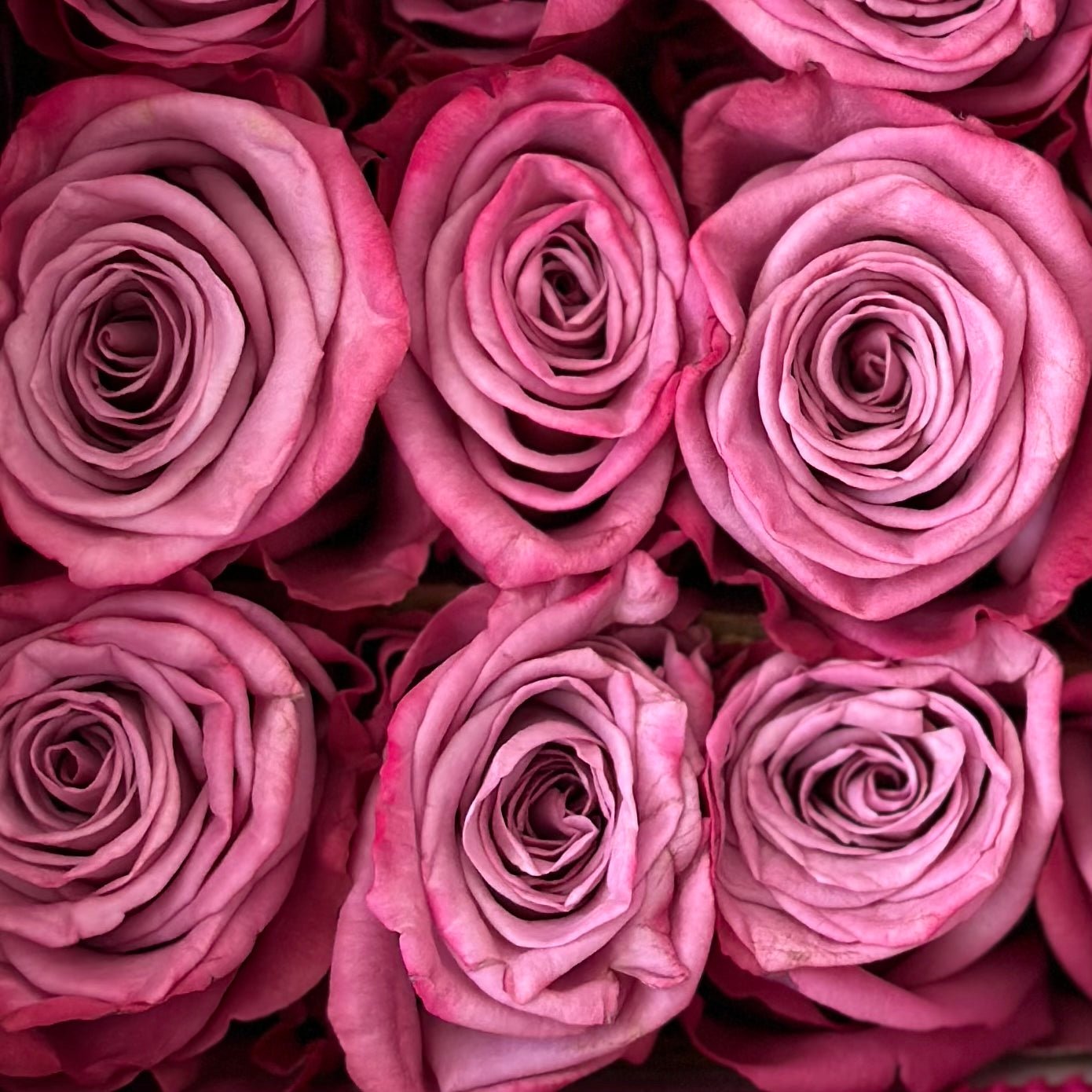 Frequently bought together
Regular price

$263.00

Sale price

$243.00

Unit price

per

Regular price

$125.00

Sale price

$110.00

Unit price

per

Regular price

$209.00

Sale price

$193.00

Unit price

per